IMPLUVIA® the best possible rainwater collection system for square, rectangular and round flues.
The IMPLUVIA® stainless steel chimney cowl guarantees the best possible rainwater collection during heavy rains, snow or hail
It is simply the solution against seeping water and will considerably reduce the risk of frost damage when compared to conventionally built chimneys.
IMPLUVIA® a compact solution
The only visible sign is the gargoyle that discharges the collected water through out the chimney wall.
IMPLUVIA® has a cover grille
This removable grille prevents nests creation, leaves accumulation, etc. Therefore, the optimum operation of the flue continues to be guaranteed. It is always possible to check and/or clean the chimney.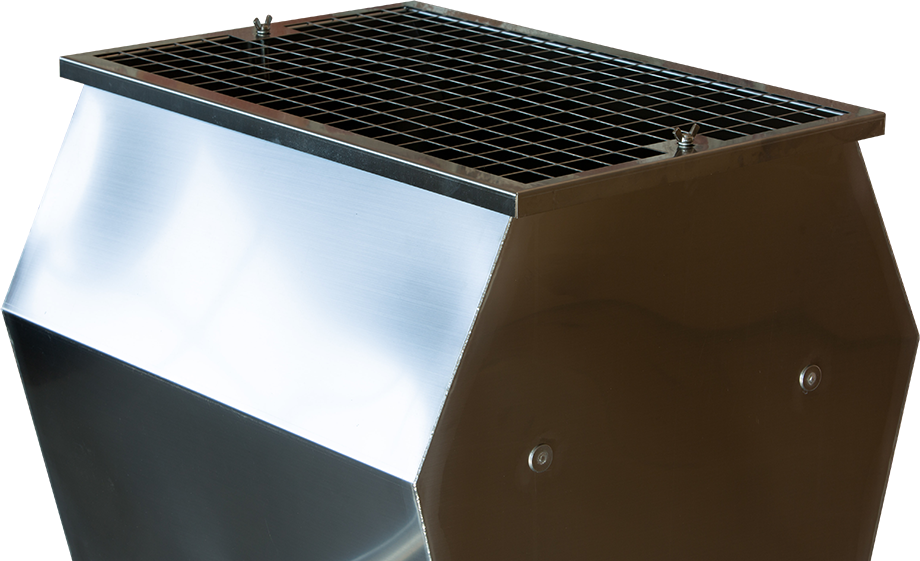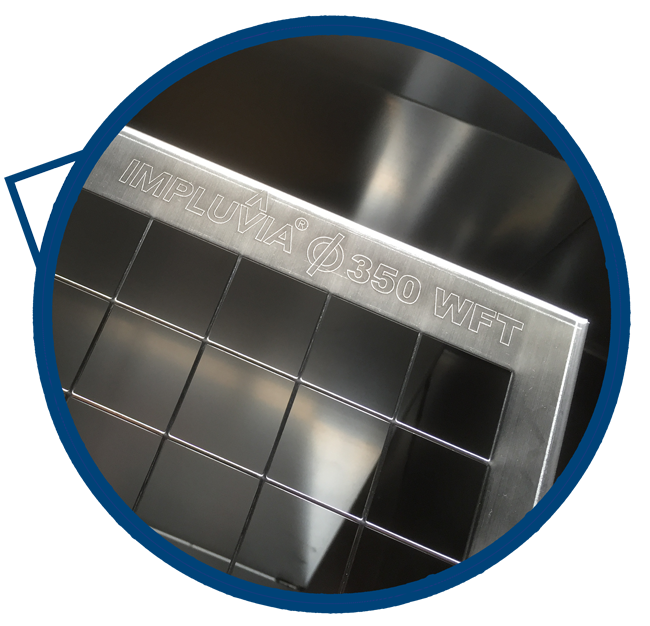 Guarantee on the operation and durability on condition that it is installed and used professionally.